To place your order for your custom Rainbow Suit, please follow the instructions below.
In addition to the classic belly flying camera jacket can also be used in sitfly or back flight positions. It represents an alternative to the classic camera suit. The wing of the jacket is attached to the leg strap fitting of the parachute harness with the help of a snap shackle.
The camera jacket can also be worn over regular jumpsuits or combined with all pants.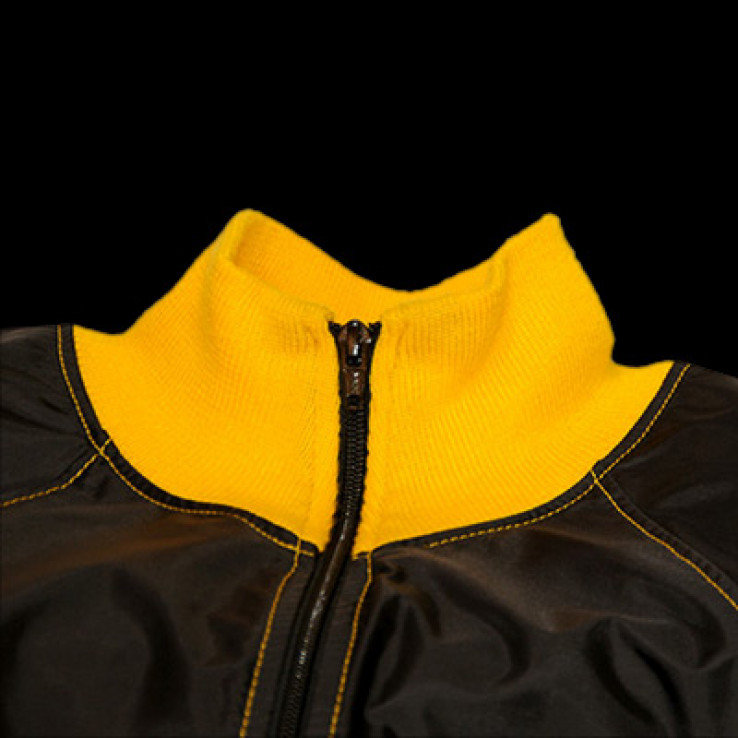 High collar
The high collar is closed all around compared to the normal V-collar (up to the level of the larynx).