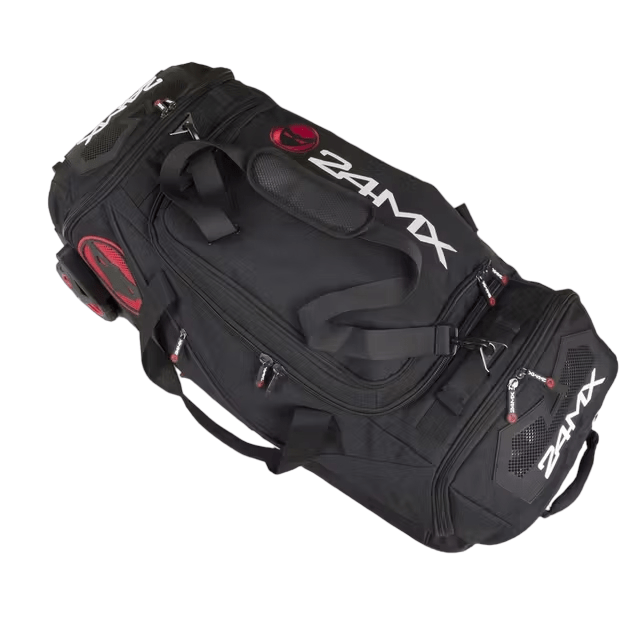 You will pack everything you need in it in a very practical and convenient way. It's designed to accommodate your rig, boots, helmet, suit, goggles, gloves and much more. It has a number of ventilation holes to keep your equipment as fresh as possible.
Not only will you look like a real pro with this bag, but you'll also be able to prepare faster, leaving you with more time to spend on the parachute zone.
Product features:
Special compartments for your helmet or boots on both sides.
Double compartment with ventilation mesh on the flap.
8 pockets and compartments for smaller accessories.
Strong metal fasteners.
Soft adjustable shoulder strap.
Neoprene-covered handle.
Easy to maneuver bag handles.
Extractable mat for changing clothes or packing your rig on dusty/wet ground.
Dimensions: L 85 cm x H 40 cm x W 45 cm.
Weight: 6.5 kg.
Capacity: 150 liters.