Most popular Analog Altimeter on the market!
The Altimaster Galaxy from Alti-2 is an analogue altimeter available in a wide range of colours and a choice of white or glow in the dark facias.
Designed primarily for sport skydiving, the Altimaster Galaxy has a number of features that make it one of the most reliable and most recognisable altimeters on the market.
Galaxy has an altitude range of 18,000 feet MSL, marked in 250 foot increments. The face of Galaxy is highlighted with a yellow caution and red warning arc that starts at 3,000 feet. Galaxy contains a durable mechanism made from temperature compensating metals for minimal friction and precision accuracy.
​There are two basic types of dial face, the standard "glow in the dark" and the traditional white face. The white face does not glow in the dark. The glow face is phosphorescent & provides a background glow to assist in low light conditions. The glow lasts over 2 hours in complete darkness.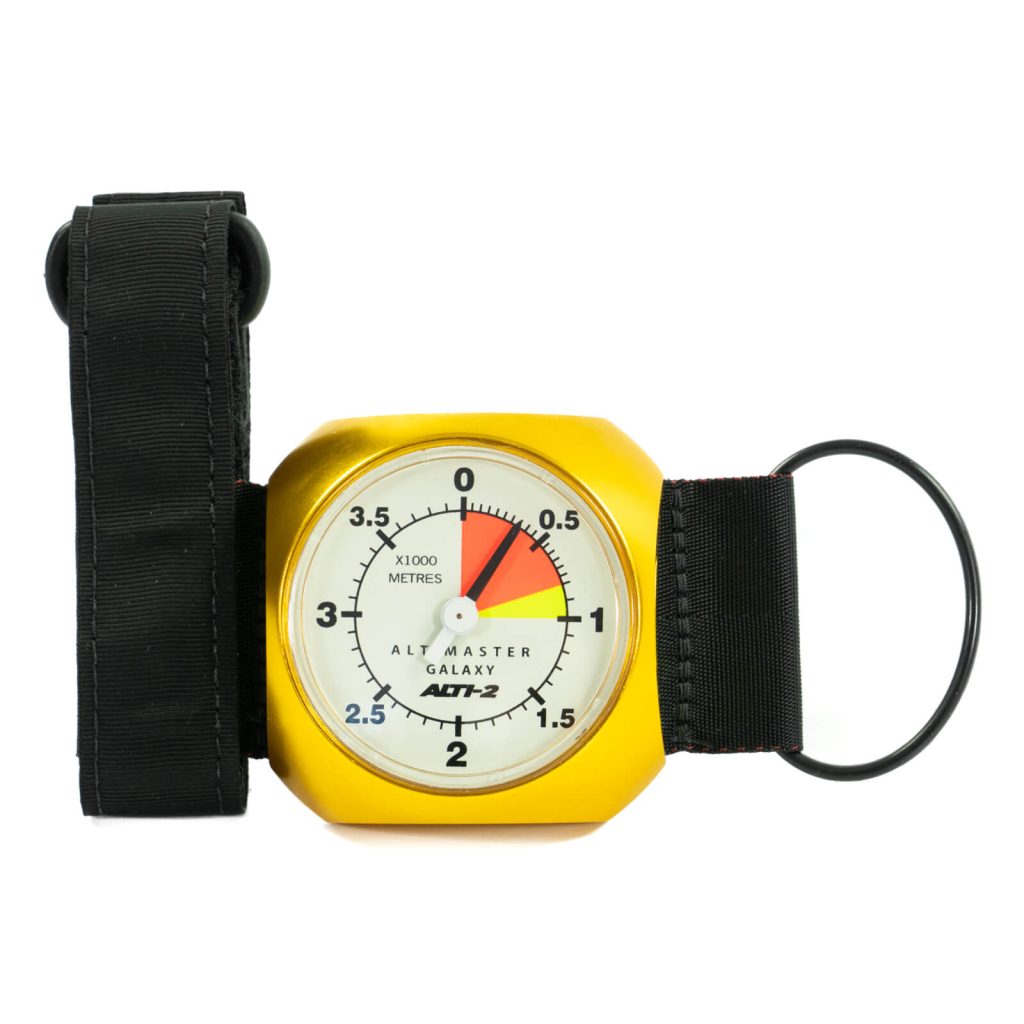 Features:
Screw on lens that can be replaced by its owner
Large 2″ dial face
Choose from: Feet or meters
Increased size and thickness of numbers for easier reading
Engraved serial number
1″ thick robust aluminum casing available in a variety of colours
Sturdy hand mount
Size
2.5" x 2.5" x 1.1"
(63.5 mm x 63.5 mm x 28mm)
Scale
Feet, Meter
Color
Black, Purple, Orange, Red, Green, Silver, Blue, Raspberry