To place your order for Intrudair Suit, please follow the instructions below.
(Step 1) Add suit to cart and make a payment
(Step 2) Configure your Intrudair Suit colors online at this link for the Intrudair Configurator or choose one of 40 premade prints available!
(Step 3) When you finish configuration of your suit, please click "SAVE IMAGE" at right top side of configurator and send it (or the number of premade print that you have chosen) to our email address: info@wingstore.aero
(Step 4) After receiving your email we will contact you as soon as possible to proceed with your order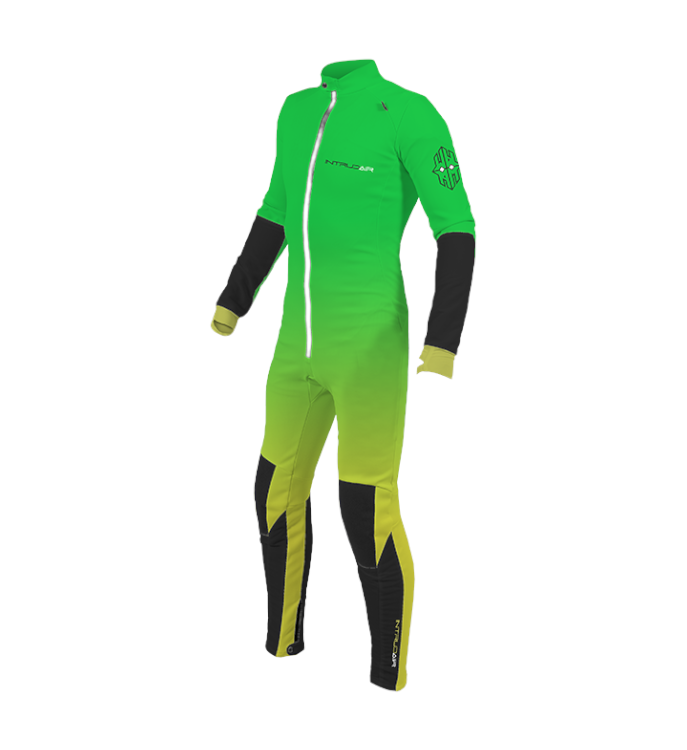 Here is the new AirMate with durable but stretchy fabric. It can still fit you if your weight moves up or down. Intrudair did their best to make it less sensitive to weight changes using special, flexible and stretchy fabrics.
They subjected the elastic material to an intensive testing process with more than 1000 hours of wind-tunnel time and hundreds of skydiving jumps!
The key features of new AirMate are the following:
Maximum flexibility (very durable and stretchy fabric at all the required areas (shoulders, knees, elbows, back, stomach and hips)
Skydive grade strong cordura bottom to protect the suit in case of sliding on the bottom landings
Knee protectors (with memory-foam effect for comfortable packing)
Slower arms and legs for optimal terminal speed