To place your order for Intrudair Suit, please follow the instructions below.
(Step 1) Add suit to cart and make a payment
(Step 2) Configure your Intrudair Suit colors online at this link for the Intrudair Configurator or choose one of 40 premade prints available!
(Step 3) When you finish configuration of your suit, please click "SAVE IMAGE" at right top side of configurator and send it (or the number of premade print that you have chosen) to our email address: info@wingstore.aero
(Step 4) After receiving your email we will contact you as soon as possible to proceed with your order
There have been new suit trends are occurring in the sport of skydiving worldwide latley. So they modified their freefly design to create a tighter and cleaner suit. The silhouette of the suit narrowly follows the anatomy of the body with a homogenic material use and 3D elbow and knee formation.
The suit is tightly tailored on the upper parts of the body and around thighs. The elastic parts around the shoulders, between legs and side of the body will allow you to move much more comfortably.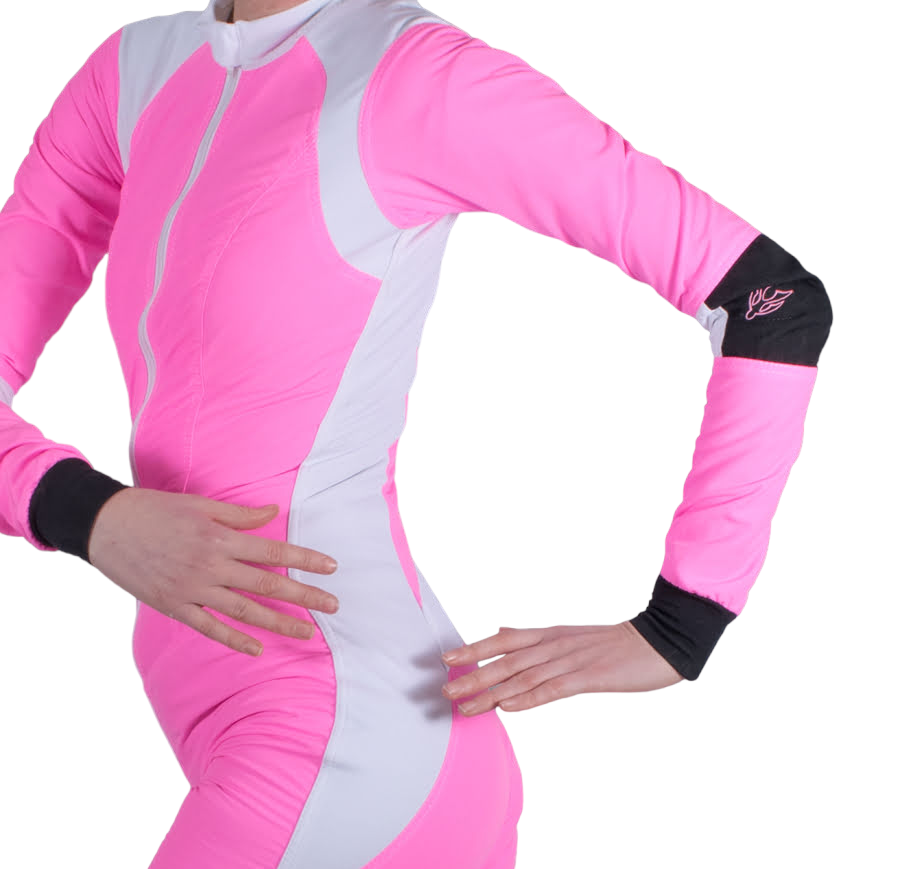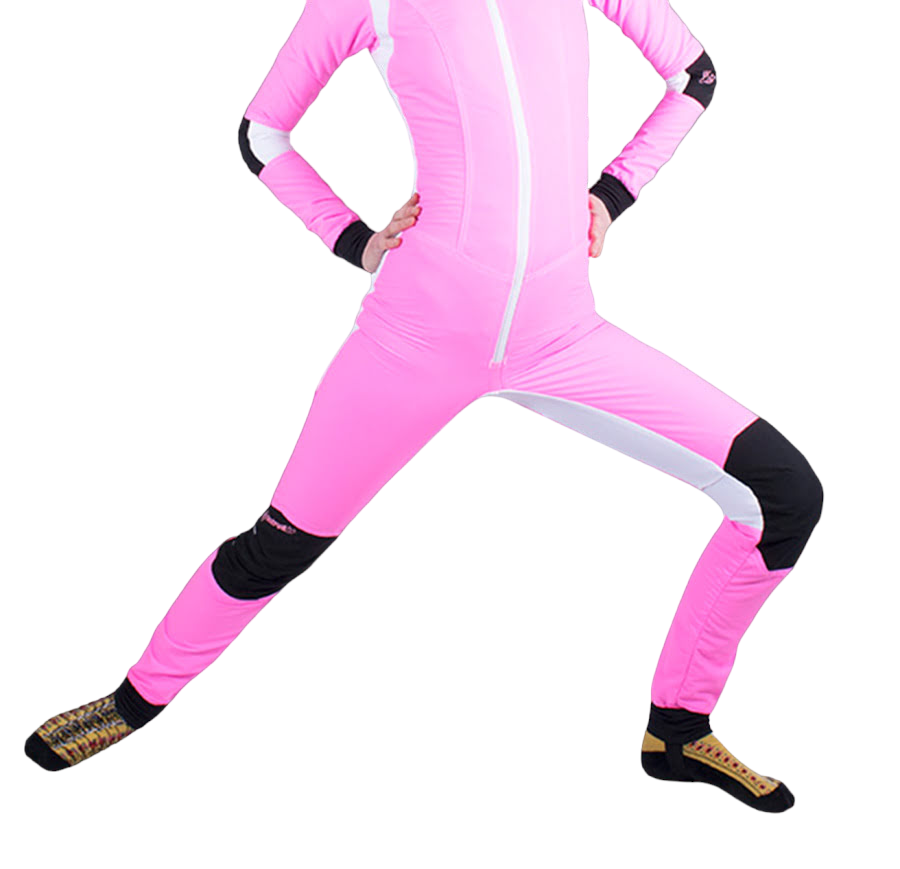 When creating a normal speed suit, they suggest selecting taslan material on the body, arms and legs. For a fast, tight suit please choose a nylon front and upper arms. The knee and elbows are made from cordura 1000. The elastic parts will be manufactured from Brunico WX windproof felxible and strong highly quality material and the zippers are made from YKK
The Extra options possible are to have an outside pocket, Cordura 1000 Bottom, freefly grips on the arms and legs and printed materials.