To place your order for Intrudair Suit, please follow the instructions below.
(Step 1) Add suit to cart and make a payment
(Step 2) Configure your Intrudair Suit colors online at this link for the Intrudair Configurator or choose one of 40 premade prints available!
(Step 3) When you finish configuration of your suit, please click "SAVE IMAGE" at right top side of configurator and send it (or the number of premade print that you have chosen) to our email address: info@wingstore.aero
(Step 4) After receiving your email we will contact you as soon as possible to proceed with your order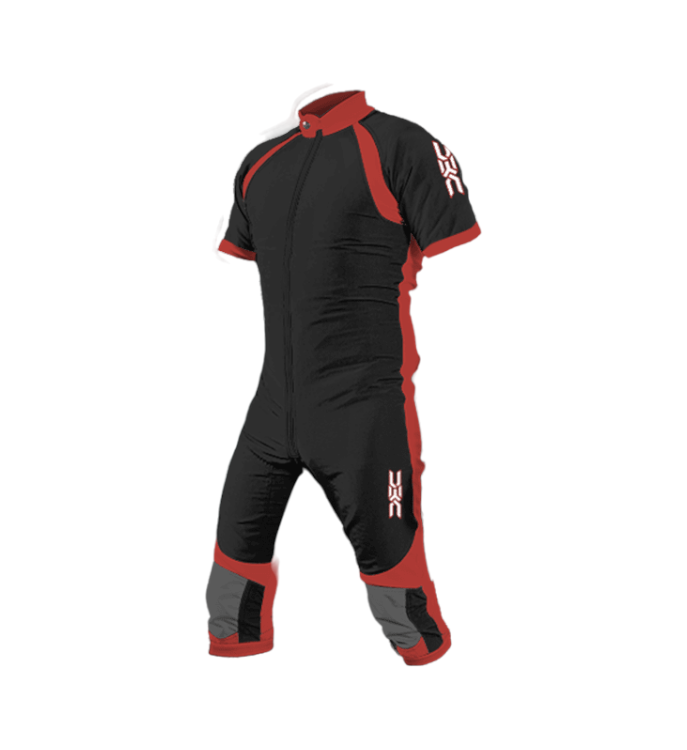 DBC corresponds 100% to the requirements of modern freefly skydiving and indoor skydiving. By default, the suit is slim fit, tightly tailored, and has comfortable elastic elements on the main joints for more freedom.
The assembly stitching is made of strong nylon yarn in a soft, smooth sytle.
They reinforced the knees with cordura 1000, the bottom patch is optional.
FEATURES:
Taslan 4 ply base material
Windproof strong breathable Brunico WX elastic material
YKK zipper
Inside mesh lining material
Cordura 1000 Knees and bottom
Inside pocket