To place your order for Intrudair Suit, please follow the instructions below.
(Step 1) Add suit to cart and make a payment
(Step 2) Configure your Intrudair Suit colors online at this link for the Intrudair Configurator or choose one of 40 premade prints available!
(Step 3) When you finish configuration of your suit, please click "SAVE IMAGE" at right top side of configurator and send it (or the number of premade print that you have chosen) to our email address: info@wingstore.aero
(Step 4) After receiving your email we will contact you as soon as possible to proceed with your order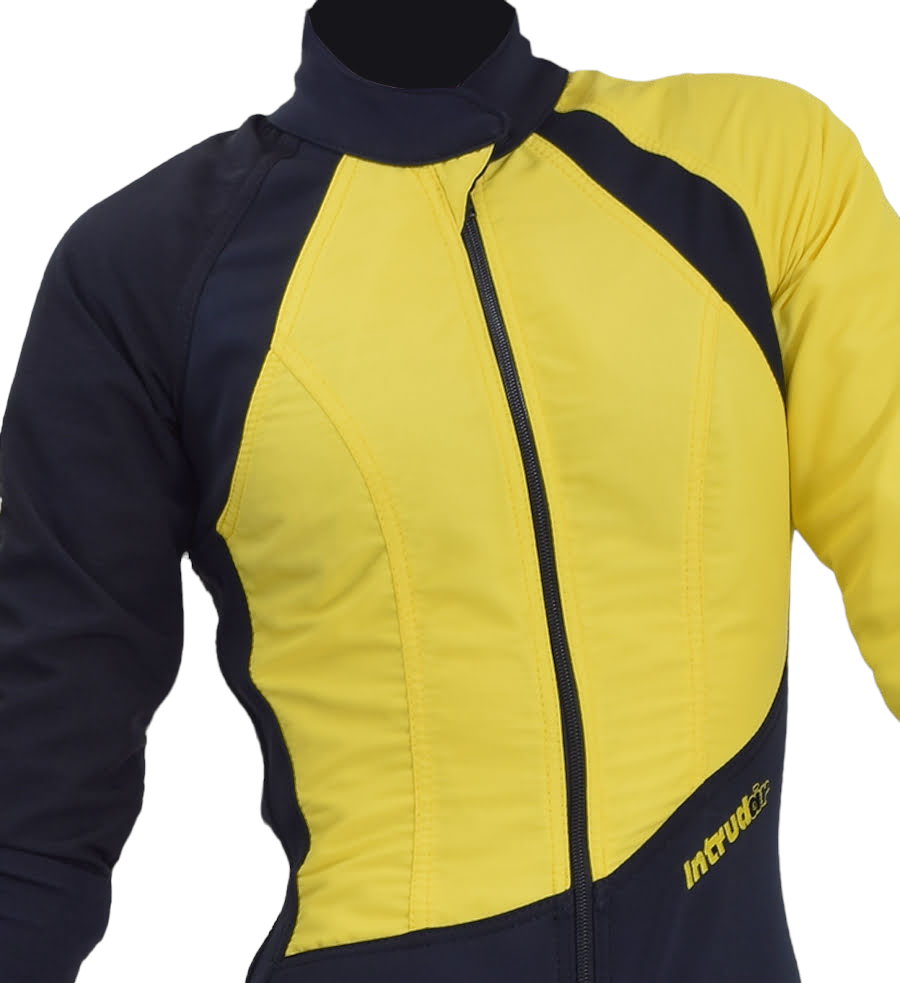 The main conception was to create a dress which is more than a piece of sportswear since Intrudair wants to impress the eternal beauty of women and highlight their silhoutte with curved insets around the body.
The elastic parts are produced with Brunico WX, a very strong elastic material so you can experience the advantage of the close-fitting shape which also helps you do flexible movements without any limits. So the technical feature turns into a main aspect of the vision of a woman who's movements are mysteriously loose and dynamic as well.
The main material of the body is 4ply taslan, which is already available in printed design to express your charisma with the amazing collaboration of skydiving and designer wear. In case you like if all eyes are on you then their (Intrudair) conceptional experience with leopard print is the best choice!
The windproof YKK zipper will let you do trainings at the windtunnel without destroying your precious suit.
Extra options: outside pocket, cordura bottom, and printed materials.