Analog Display and Digital Accuracy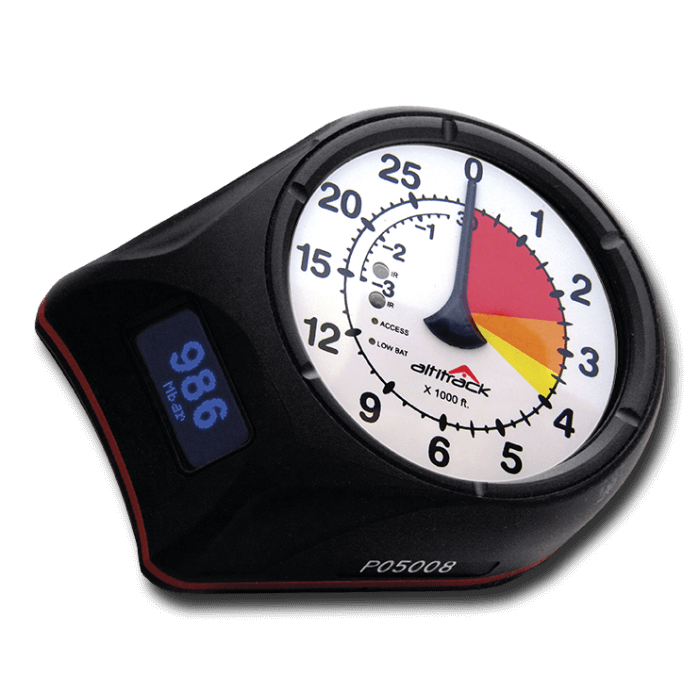 The MILITARY ALTITRACK™ looks like many of the more common analog altimeters used throughout the world… but look a little closer. MILITARY ALTITRACK™ is a rugged and precision instrument built to military standards and precise construction. LB Altimeters has worked directly with several different countries to develop the extremely reliable altimeter for Military use. The MILITARY ALTITRACK™ is designed to withstand extreme variables in both heat and cold that might be encountered in a military mission.
Coupled with the ALTISET™. A jumpmaster or mission commander can preset the mBar to the same reading for a small group or an entire load of military jumpers via the IR receiver on the MILITARY ALTITRACK™ with ALTISET™ giving greater adjustment between takeoff points and dropzone variations.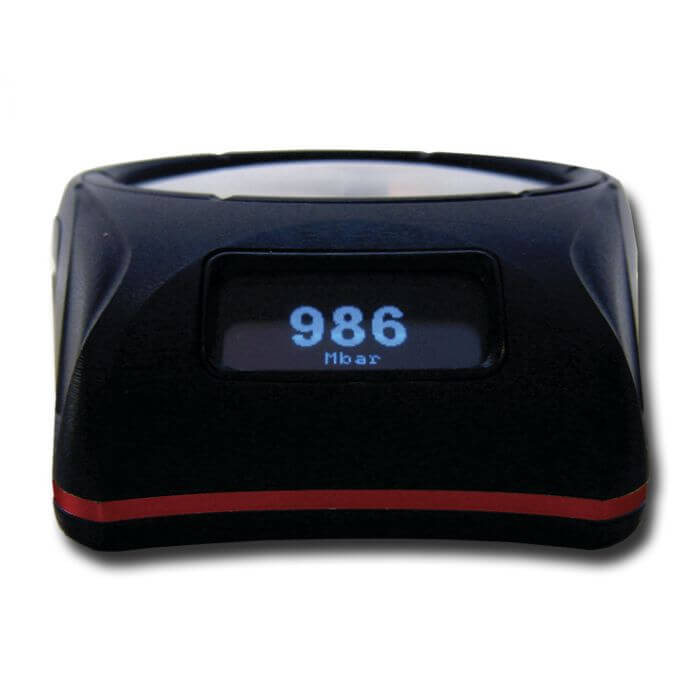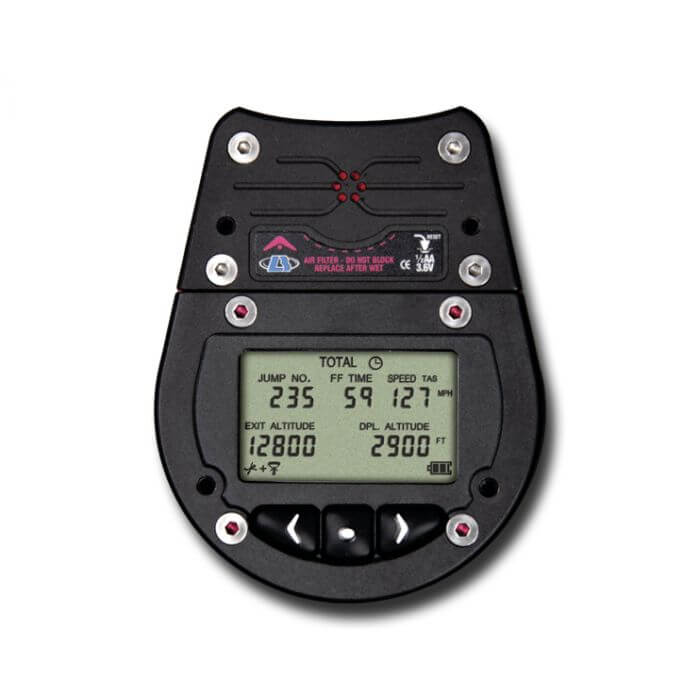 45 deg. offset scale for easy line of sight viewing when mounted on hand or wrist
Altimeter casing in rugged, precision machined aircraft aluminum
Choice of symmetric or asymmetric scale graduation in either feet or meters
Adjustable electro-luminescent backlight for night jumping
Smooth, none erratic pointer movement… step motor controlled
Automatic calibration to local elevation
mBar adjustment to absolute value at Drop Zone (QFE)
Front OLED menu for mBar adjustment, backlight intensity, etc.
Two separate pressure sensing modules for maximum reliability
Freefall and canopy flight computer
IrDA communication with Altiset
Scratch proof lens made from high-impact etched glass
Shockproof and waterproof (5ft/24hrs)
Operating altitude 0 to 40,000 ft.(0 to 12,191 m)
Temp. range: -35°C to +80°C,
Continuous operation: Will operate at -50°C for 10 minutes
½ AA battery (2yr. battery life)
The MILITARY ALTITRACK™ comes with a curved arm mount.
LB strongly recommend changing the battery once a year!