To place your order for your custom Rainbow Suit, please follow the instructions below.
Our Freefly pants are the alternative to the Freefly suit and perfect for warm summer days. In combination with a T-shirt the pants is suitable for sitfly as well as headdown.
The freefly pants in a modern jeans cut are made body-hugging at the waist and hips and have a belt with a plastic buckle for adjustment of the waist size. The front zipper has a flap with a press stud. The fashionable cut provide a good figure even after the day of jumping. Double stitched pockets on the front and back are standard. The funnel-shaped leg ends prevent the trouser leg from sliding during sitfly and emphasize the sporty look when on the ground. In addition to the normal color scheme various standard designs are available.
The freefly pants are available in three fits:

slim // normal wide // extra wide
With certain design requirements, the front pockets and/or cargo pockets may be omitted. All variants of the Freefly pants can be combined with our Freefly jacket and thus result in a complete unit.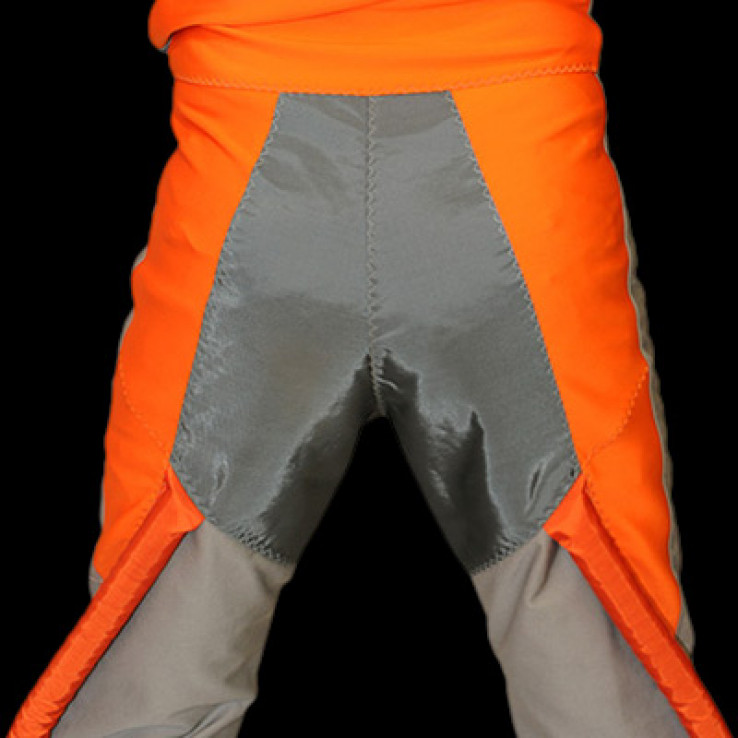 Butt / knee reinforcements
Butt / knee reinforcements made of Parapack protect the suit from wear and tear when sitting and kneeling in the aircraft, during landing and packing.
Double polycotton
The alternative for heavy skydivers. Instead of an extra wide cut, a double layer of polycotton in the arm and leg area helps to slow the fall rate. In multiple layers, the material becomes stiffer, flutters less and thus creates more resistance.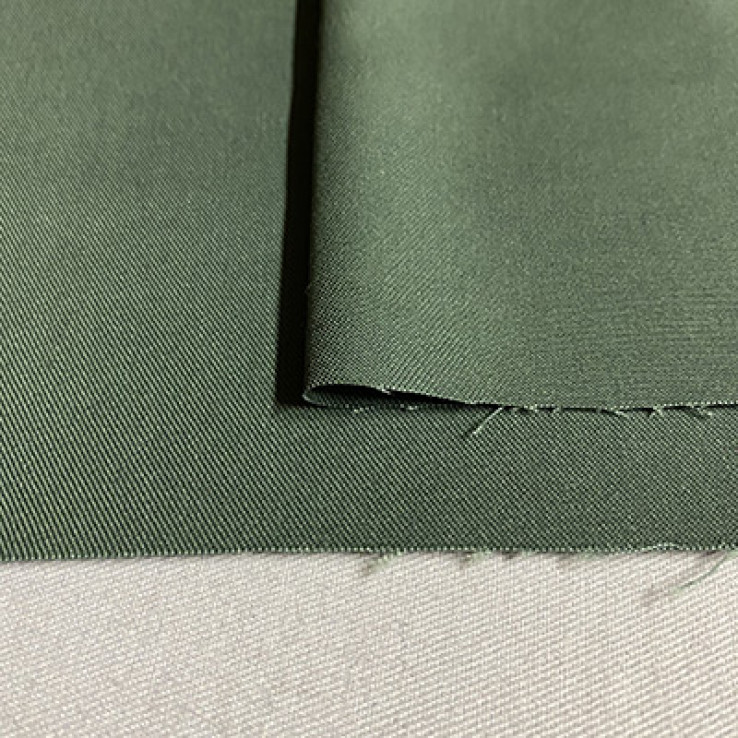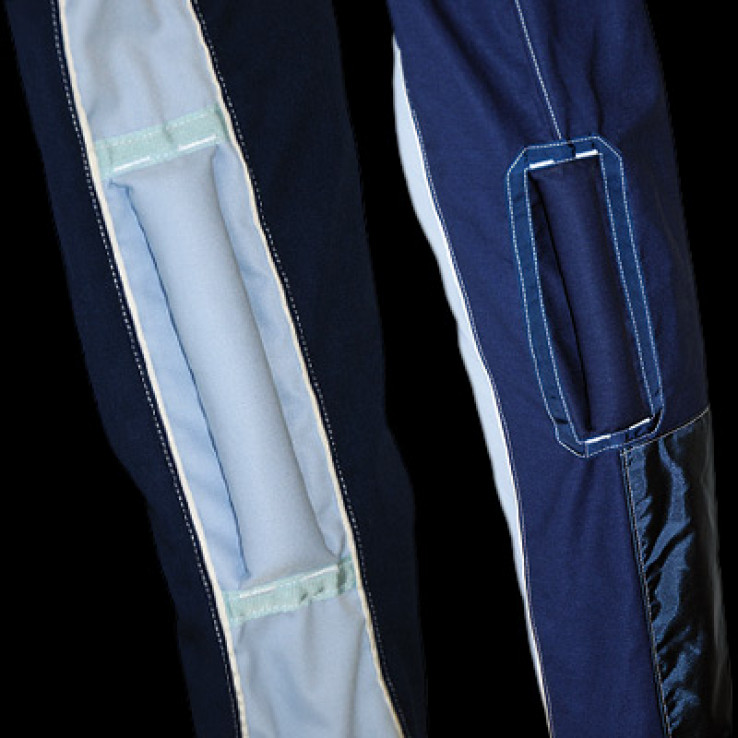 Freefly grippers
Freefly grippers in the thigh area enable safe grips when exiting and in freefall, even with slim fits.
Cargo pockets
Cargo pockets are thigh pockets made of polycotton in a trendy design with Velcro fasteners that are sewn onto the side of the thigh.