Buying a container is certainly an unforgetable experience and it doesn't happen very often. Therefore, buying the container is related to lot of dilemmas and questions because we want it to use for the next dozen years. It's good to approach it with reflection and focus to choose the best options and enjoy comfort every single jump.
You can easily configure your container here: https://www.sunpath.com/customize/student/
After configuring your dream container, save it and send us the code, and we will take care of the rest. 🙂
If you have any questions, feel free to contact us by email or phone. We will be glad to help you and dispel any doubts.
Your Team

About container:
Our base model Sun Path Student comes standard with a Skyhook RSL, usually a premium option on our other products. Our base model Sun Path Student also comes equipped with the AAD window on the pin flap and a Clear #3 Reserve Flap making gear checks a breeze for your instructors. Every Sun Path Student comes standard with a Student belly band ensuring a secure fit for a wide range of students. When you choose a base color and an accent color to match your students' main canopies, selecting the right wing-loading for each student or identifying your students under canopy will be easy.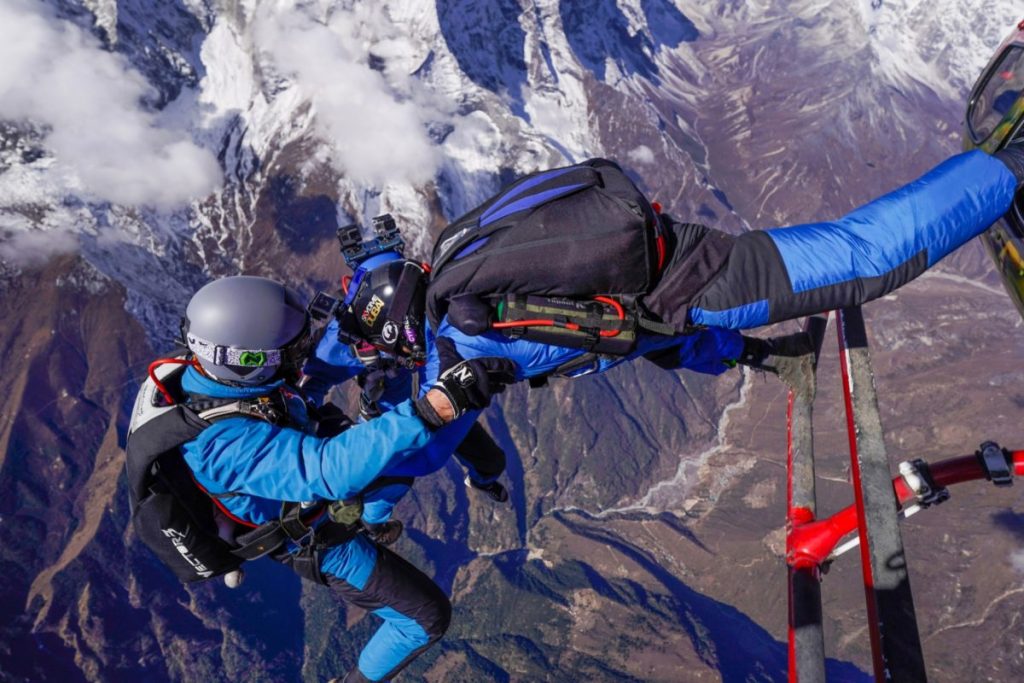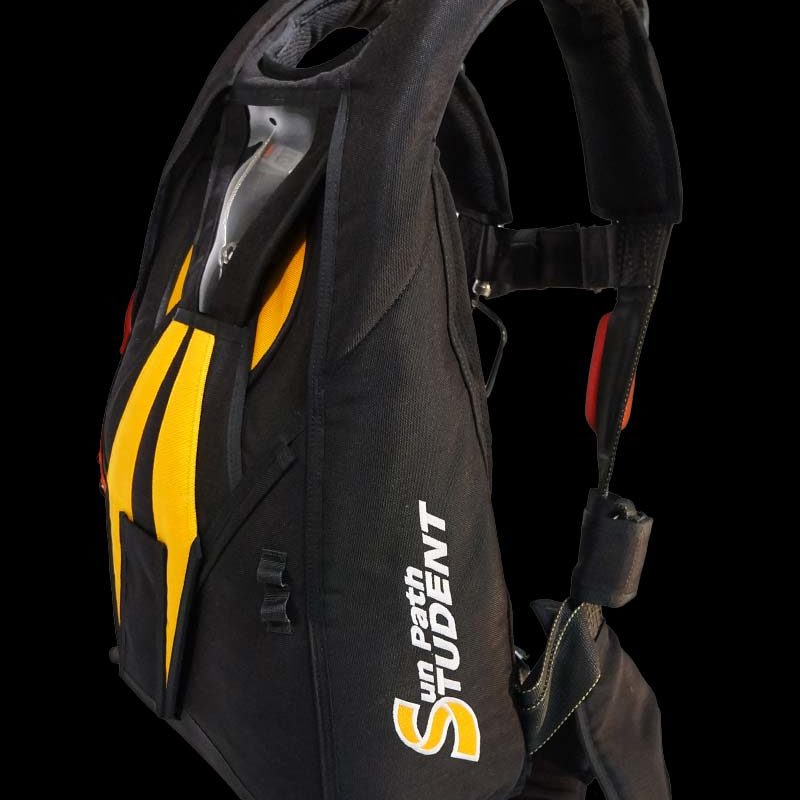 Sun Path Student Standard Features
SKYHOOK RSL EQUIPPED
CLEAR RESERVE PIN FLAP COVER & AAD PLACEMENT
STAINLESS STEEL HARDWARE
RED PHAT DADDY CUTAWAY HANDLE
PILOT CHUTE W/ NON-KILL LINE BRIDLE
BELLY BAND BELT LOOPS AND STUDENT BELLY BAND
STAINLESS STEEL RESERVE RIP CORD WITH DEEP RESERVE HANDLE POCKET.
TYPE 7 HARNESS CONSTRUCTION
TYPE 8 ANTI TWIST MAIN RISERS WITH LARGE MAIN RINGS
EASY GRIP MAIN AND RESERVE CONTROL TOGGLES
TWO COLOR SUN PATH STUDENT LOGO ON RIGHT SIDEWALL
CHOICE OF QUILTED PARA-PACK OR DELUXE SPACER FOAM BACKPAD
QUALITY MANUFACTURING STANDARDS
Sun Path Student Available Options
Static line or ripcord activated main deployment
AFF BOC pouch with reserve side deployment handle
B-12 Leg Strap Adapters
Adjustable Main Lift Web
Fixed Adjustable Leg Pads
Telescoping Leg Pads
Leg Pad Covers