The Vigil Cuatro is the latest version of the user-friendly, multi-mode AAD from Advanced Aerospace Designs.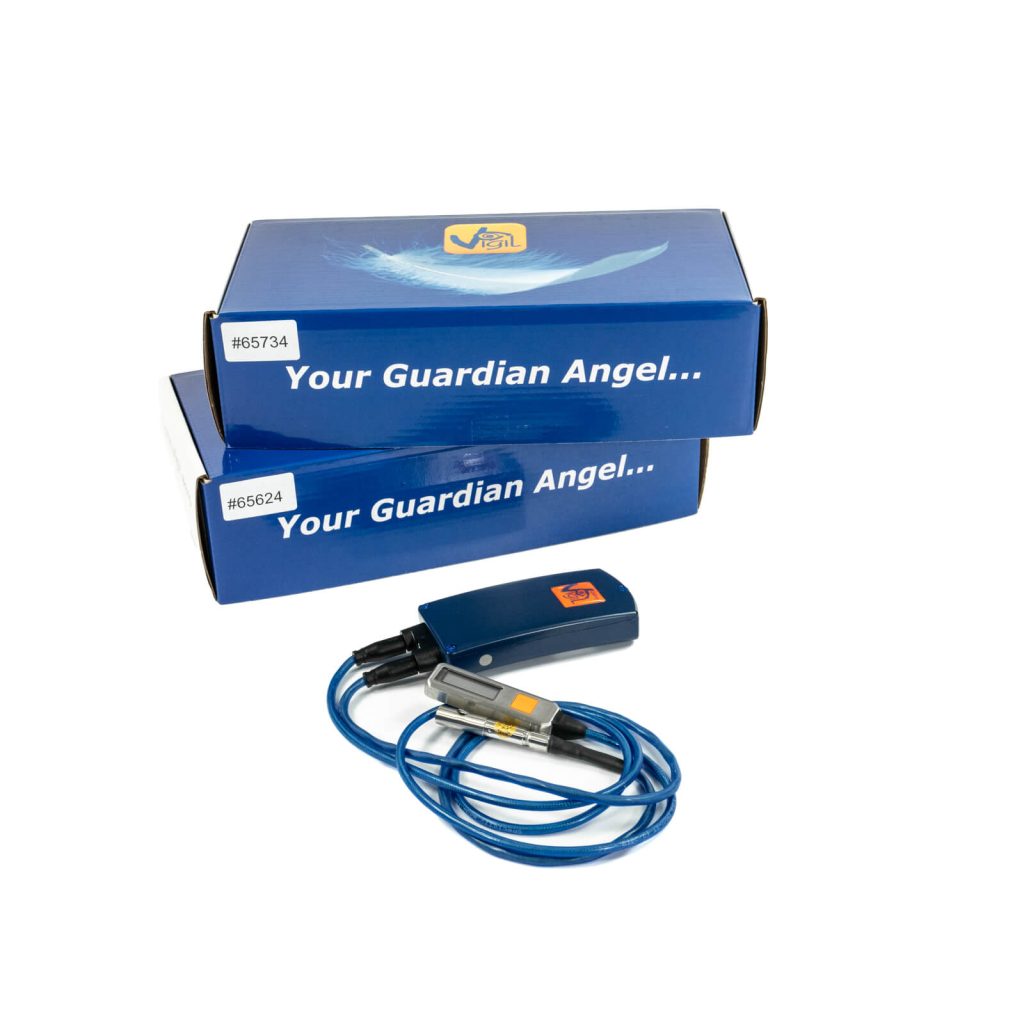 The current Vigil Cuatro now includes all available modes: Pro, Student, Tandem and Xtreme! The Xtreme mode prior to April 2017 was only available as a separate unit, but it is now included in all new Vigil Cuatro units. You can now set up a Vigil Cuatro in any of the 4 modes, and switch it at anytime in the future.
The Vigil Cuatro automatically checks all of its functional features each time it is switched on. The Vigil Cuatro is designed for a life expectancy of maximum 20 years from the date of manufacture.
This AAD unit can be switched from Pro to Student to Tandem to Xtreme by the user.  There is no required maintenance on the Vigil Cuatro unit unless an error code is displayed during the startup. The control unit and cutter are field-replaceable. The Vigil Cuatro is waterproof.
The Vigil Cuatro battery is good for at least 5 years or 2000 jumps. The manufacturer requires the battery to be replaced every 10 years. The Vigil Cuatro battery must be replaced by the manufacturer (AAD in Belgium or Vigil America in Florida), so it must be returned to one of these 2 locations when due for a battery replacement.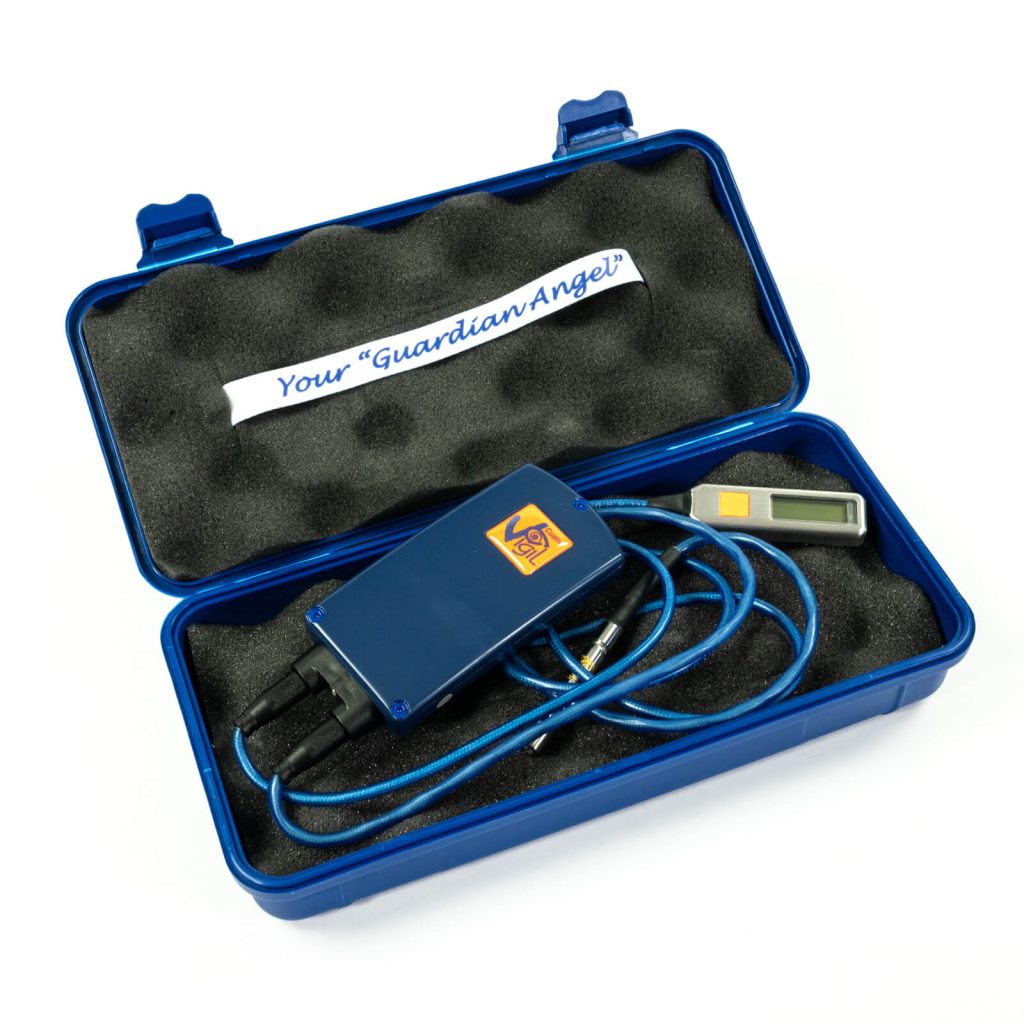 Vigil Cuatro Features:
4 modes in one unit (Student, Pro, Tandem and Xtreme).
Cutter & Controller have screw connectors to allow replacement without opening main box.
Plastic molded clip prevents the Cutter & Controller from disconnecting from the main box.
Improved waterproof rating to IP68 (maximum 1.8 meters fro 24 hours)
Shorter control unit for easier packing.
Firing altitudes/speeds:
Pro, 840-1100 feet at 78 mph
Student, 1040-1300 feet at 45 mph
Tandem, 2040-2300 feet at 78 mph
Xtreme, 840-1100 feet at 96 mph
Detailed jump information from the unit can be downloaded for the past 16 skydives with the Vigil IR download box (available separately) connected to a computer.
The 1-pin (cutter) version is for containers with one reserve closing pin (most sport skydiving containers). The 2-pin (cutters) version is for containers with two reserve closing pins (such as the Racer or Strong Dual Hawk Tandem).
This Vigil AAD is now packaged using cardboard manufactured with recycled content and is 100% recyclable and compostable. This box is produced in Illinois, USA. The packaging foam is Green Cell Foam, which is backyard compostable, biodegradable and water soluble (ASTM D6400 and BPI certified). The primary raw material is U.S. grown, non-GMO cornstarch, an annually renewable resource. Manufacturing Green Cell Foam requires 70% less energy and produces 80% less greenhouse gases than petroleum-based foams. Green Cell Foam is a product of KTM Industries Inc., Michigan USA. The protector sleeve /bag for the Vigil is manufactured in NC and Kansas, USA from 100% U.S. grown virgin cotton. Vigil has reduced the box size to roughly half the original packaging size and reduced the shipping weight from 4 lbs. down to 1.5 lbs. per Vigil.
The full manual for the Vigil Cuatro can be downloaded at the link below for more detailed info.