To place your order for your custom Rainbow Suit, please follow the instructions below.
The Flow suit is designed for indoor (wind tunnel) and outdoor (freefly) areas and offers the medium-weight user a wide range.
The combination of aerodynamic Siplex fabric and durable spandex guarantees agility with a high degree of freedom of movement. Optional elbow and knee pads made of durable neoprene protect sensitive areas, especially when flying indoors.
Flow suits are developed and tested in the Technical Windtunnel (ILR) in cooperation with the Technical University of Dresden (ITM) in regards of durability, agility, energy efficiency and comfort.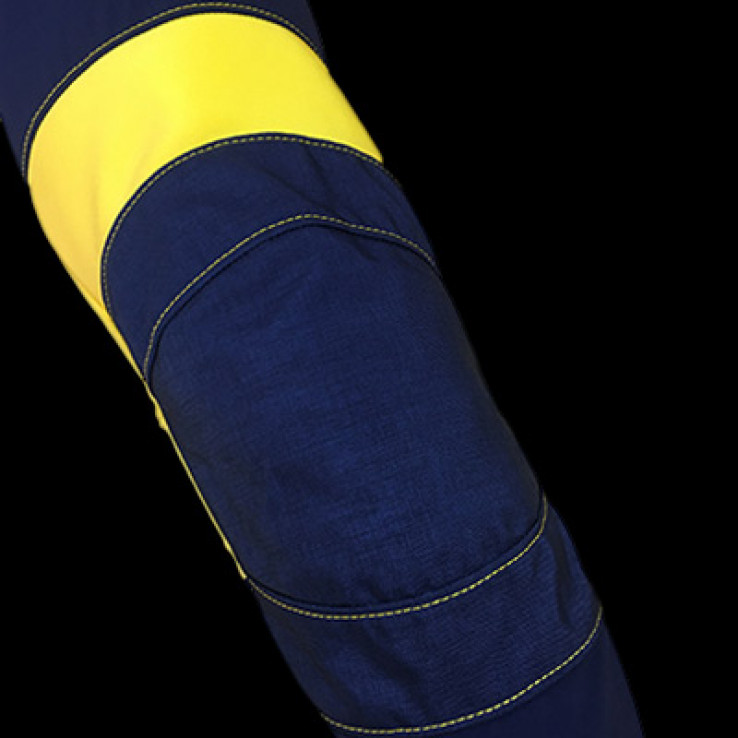 Neopren pads
If desired, the elbow and knee areas can be padded with durable neoprene.
Branding
If desired, sponsors or company names can be embroidered on the suit.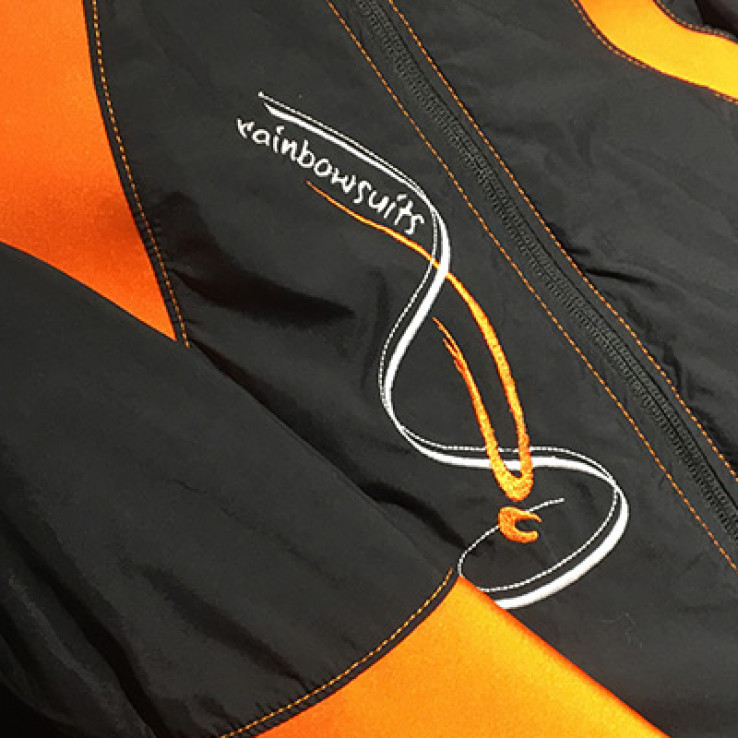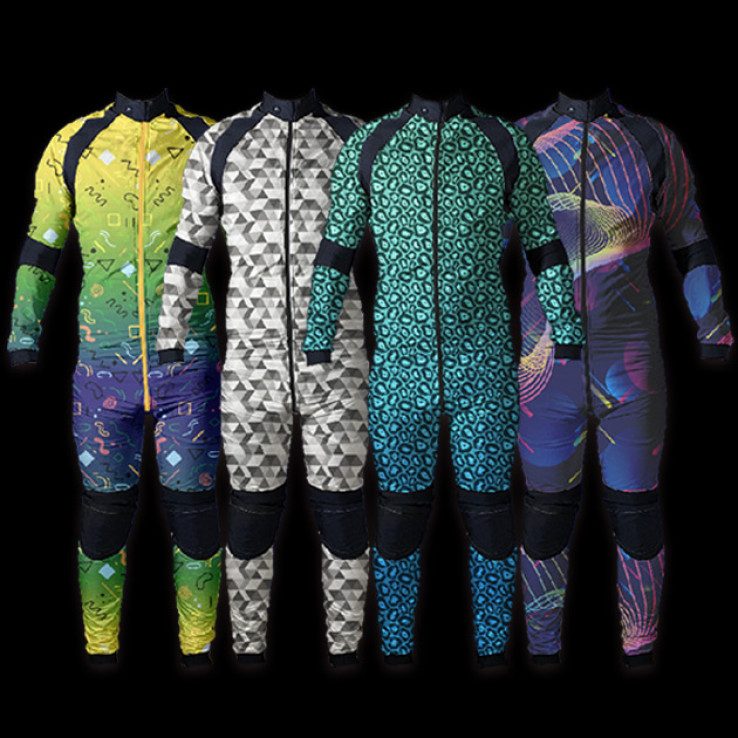 Fullprint
From now on we also offer you full print. Choose from our 4 patterns (Scribble, Poly, Leo and Retro) or send us your desired design.