To place your order for your custom Rainbow Suit, please follow the instructions below.
The Competition RaptorX Suit is further development for the experienced formation jumper. The experience of leading formation skydiving teams has been incorporated into the CRX. It is especially designed for the demanding requirements of the professional competition teams.

The basic equipment of the CRX includes competition grippers including double arm grippers as well as TwinCut competition booties made of grippy 1000 Cordura. Further standard equipment of the CRX suit are:


1. Low-wear reverse zippers with internal plastic spiral, against damage from wind tunnel nets and creeper boards.


2. Lightweight Sure-Grip Competition grippers.


3. Inside leg grippers, an inside pocket as well as knee and butt reinforcements.


4. Reinforced shoulder.The reinforcements are made of indestructible Cordura for the rough everyday training routine – which contributes to the maximum service life of the suit.


The non-slip Cordura grippers ensure optimal grip in competition. Tailor-made fit with ergonomically pre-shaped knee area stands for maximum comfort with a sporty look. Anti-skid synthetic sole ensures optimal bootie grip.
High collar
The high collar is closed all around compared to the normal V-collar (up to the level of the larynx).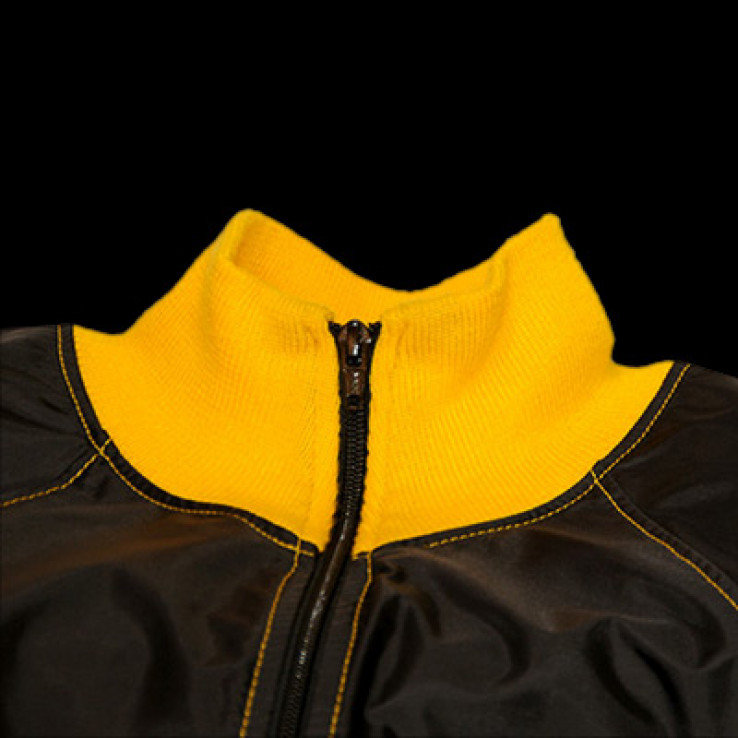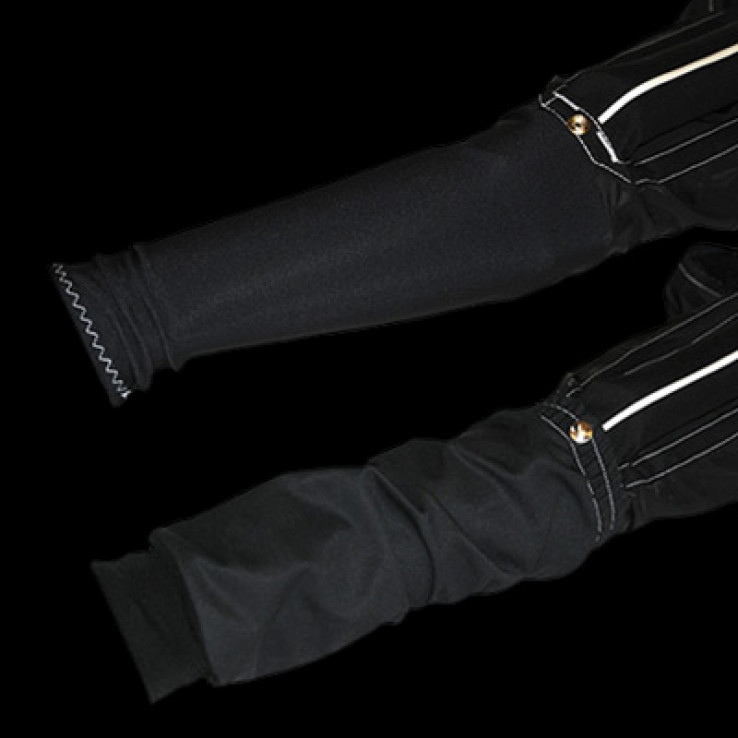 Slip-Ons
Slip-Ons are polycotton cuffs that are worn over spandex forearms and are used to vary the fall rate. They can be attached to the suit with a push button in the elbow area.
Colored Stripes
Colored stripes can be attached lengthways or crossways to the grippers as an application.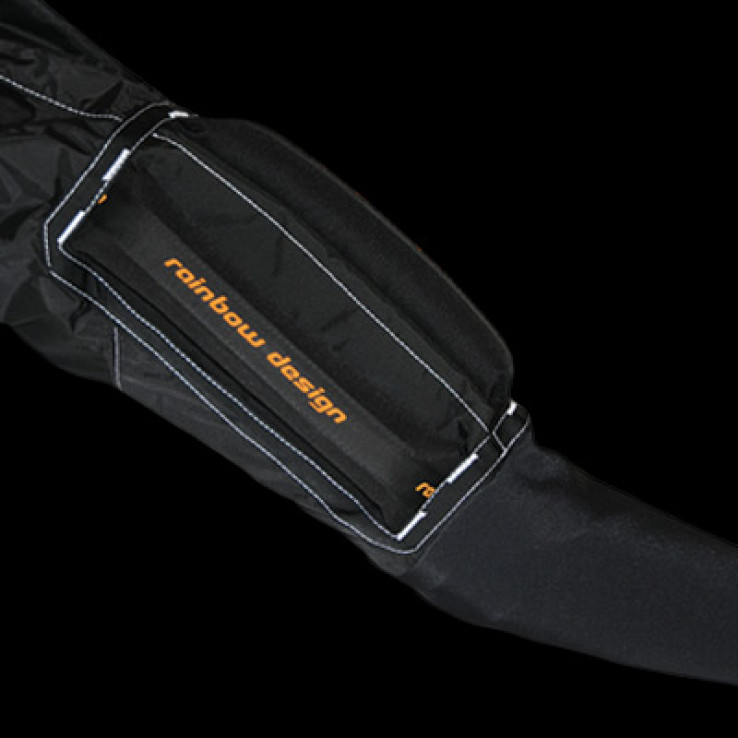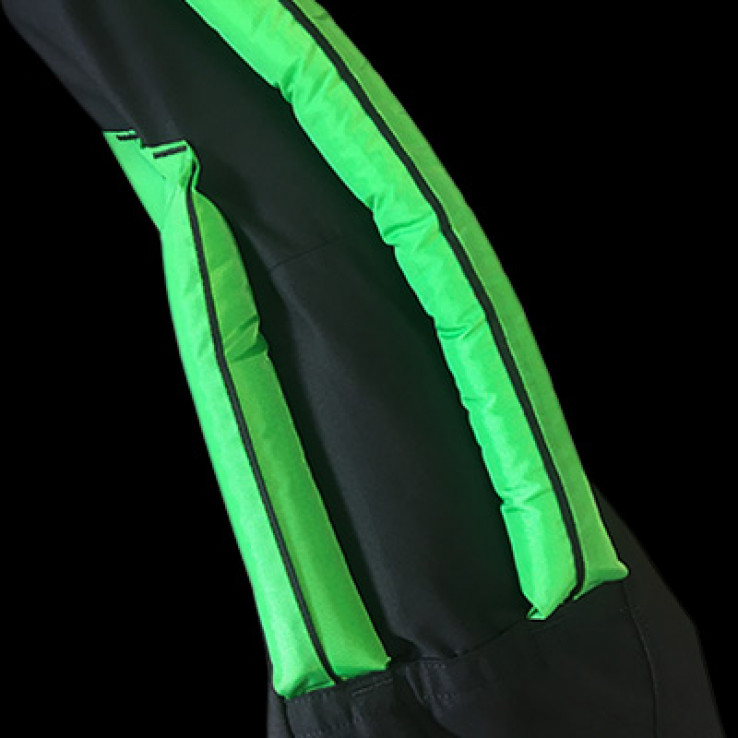 Piping
A center piping can be attached to the grippers as application.
Knee pads
Knee pads are made of special foam and protect the sensitive knee area during fast moves in freefall and during creeper training.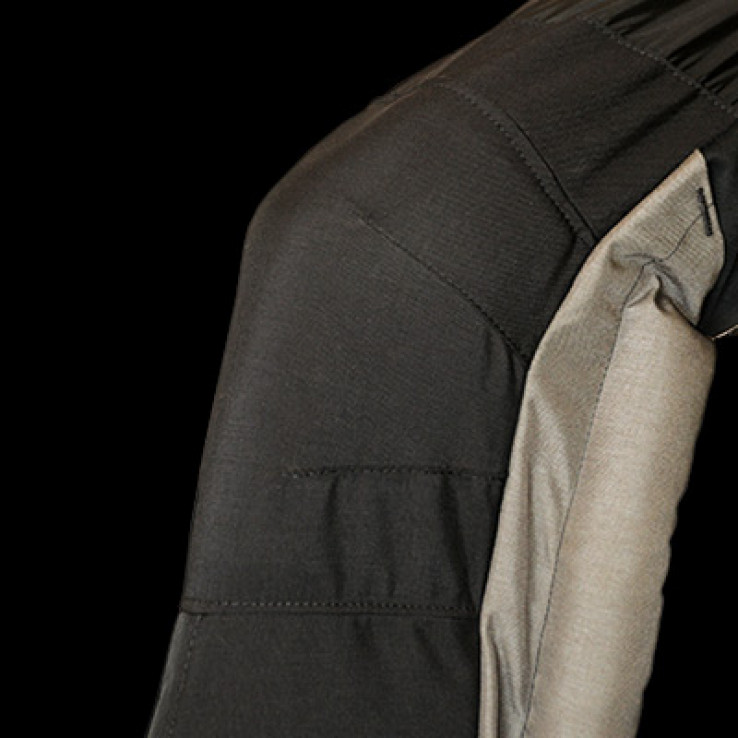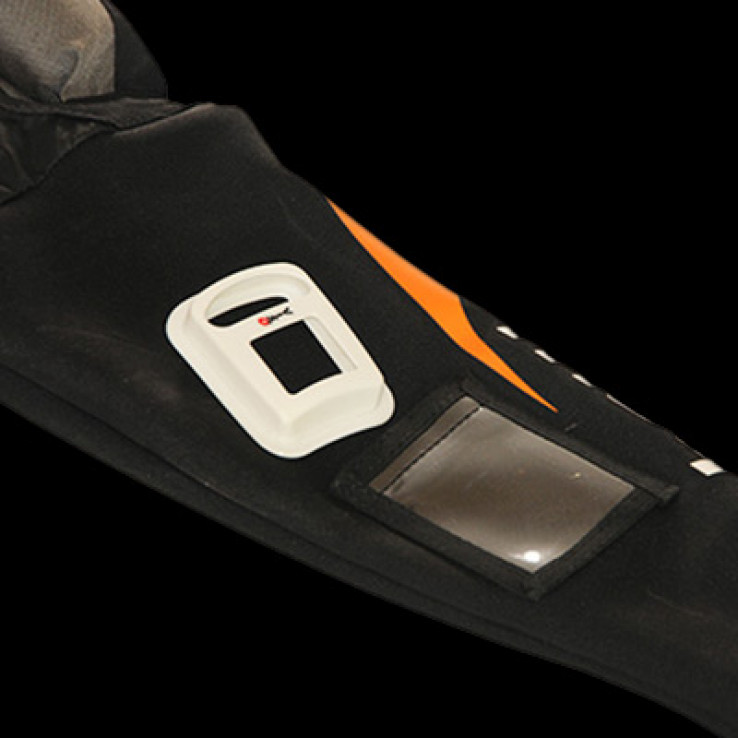 Alti-Pocket
A small transparent pocket with Velcro for digital altimeters.
POLYCOTTON
All-round material for all purposes
The rough surface of the polycotton offers high air resistance, but is very comfortable to wear. Particularly suitable, among other things, for the front of formation and Raptor suits for heavyweights and quick fallers. We also use polycotton for our workwear and classic suits.

NYLON

For the front of formation suits (RaptorX & CRX) and camera wings
Due to its smooth surface, nylon has low air resistance and is therefore ideal for lightweights and slow skydivers. For better wearing comfort and for moisture absorption, we always back this material with a pleasant and light lining.

SPANDEX
For areas of highest elasticity and stretch
This material is used for the forearms, back and waist areas of the formation and freefly suits. In our FLOW tunnel suits, the spandex is used in areas that require maximum freedom of movement and stretching.

CORDURA
Reinforcements for workwear / grippers and booties / RaptorX and CRX
This material has a very high abrasion resistance and impresses with its first-class feel. We mainly use it for highly stressed areas: the buttocks and knees of various products as well as grippers and booties of our formation suits RaptorX and CRX are made of this material, the rough surface offers a long service life and high air resistance.