To place your order for your custom Rainbow Suit, please follow the instructions below.
Tandem Passenger Suits was specially developed for the everyday requirements of tandem jumping. The suits are available in unisex sizes from XS to XXL. Intermediate sizes are also possible.
The suits can be ordered in one main color and with separate stripes on the side. They are equipped as standard with knitted cuffs, reinforcements, elastic waistband and one zipper pocket.
On request, the side stripes can be provided with embroidered advertising in various fonts for a surcharge.
Unfortunately, deviating design requests cannot be implemented with these suits.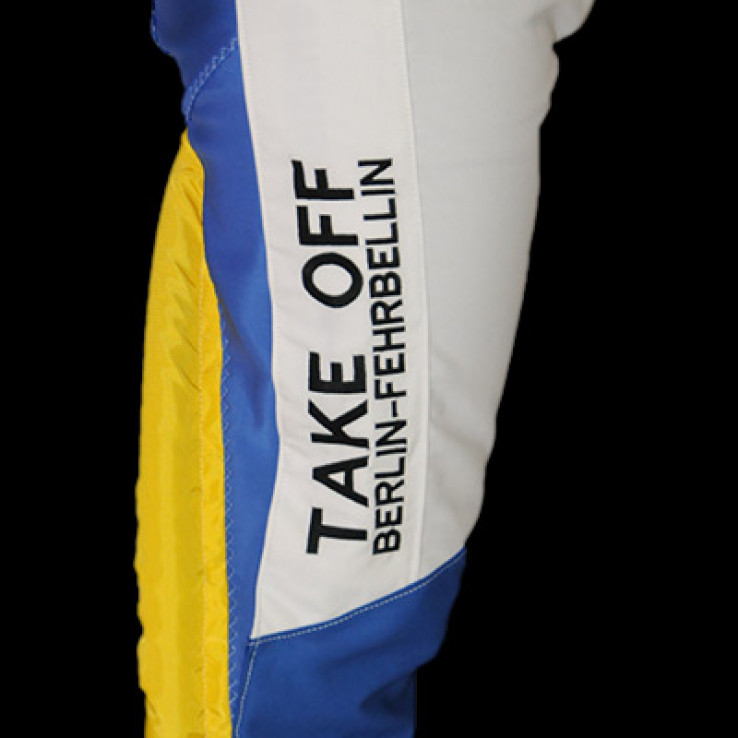 Labeling
On request, club logos or company names can be added to the suits.