To place your order for a custom Performance Designs Canopy, please follow the instructions below:
(Step 1) Choose canopy, add to cart and make a payment
(Step 2) You can configure your dream canopy at this Order Form: Lightning_Comp_Order_Form.pdf
(Step 3) Please fill out the Order Form
(Step 4) After filling out the Order Form send it to us to info@wingstore.aero
(Step 5) We will contact you as soon as possible to finalize the order
You can also check available stock canopies here
If you are serious about CReW, then there really is only one choice: the PD Lightning.
The Lightning is not just a "regular canopy with CReW lines," it is a canopy designed from the ground up with one thing in mind – canopy relative work. From the pilot chute and bridle retraction system, to heavy duty reinforcement, special trims, and tail pockets, the Lightning has what you need to perform at your best.
Whether it's setting world records for the largest formation or the fastest rotation times, the Lightning is the #1 choice in CReW canopies!
The Lightning comes with a variety of trims, line lengths and other options to tailor to your specific needs. It is available in all ZP construction (terminal deployments are NOT RECOMMENDED on all-ZP Lightnings), combination (ZP top skin only), or entirely low porosity fabric (F-111 type).
TECHNICAL INFORMATION
Sizes 113, 126, 143, 160, 176, 193, 218
All Zero Porosity (ZP) fabric
Choice of line lengths (Comes standard with the World Record configuration)
NOT recommended for terminal velocity deployments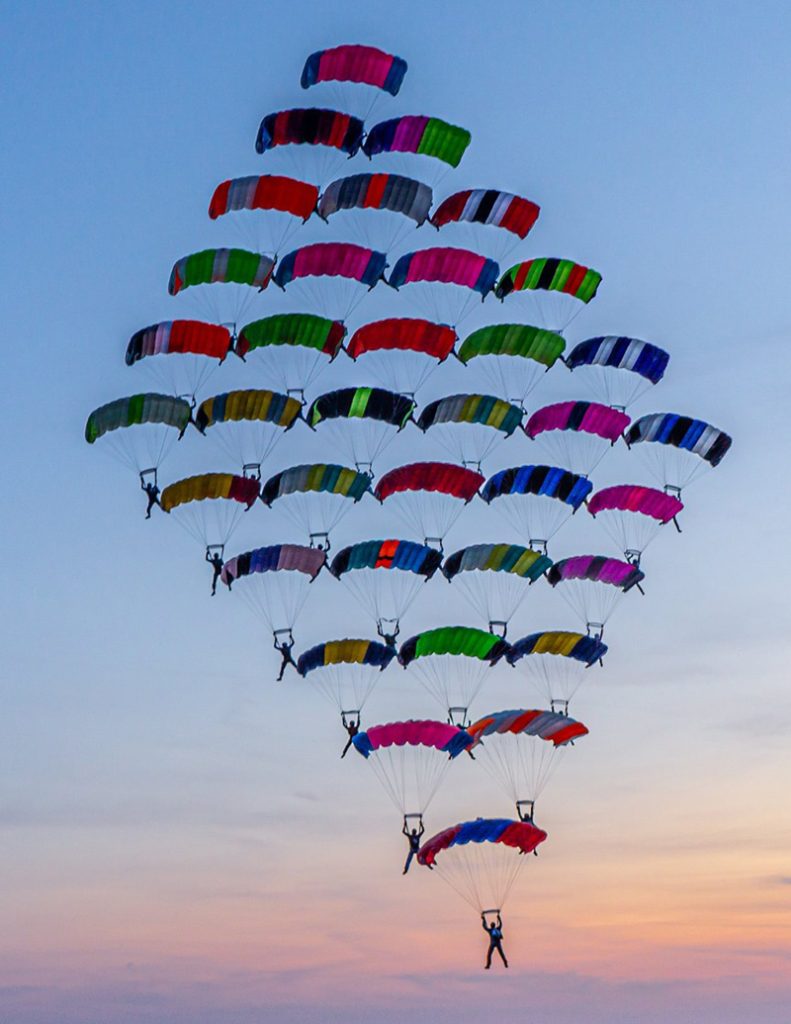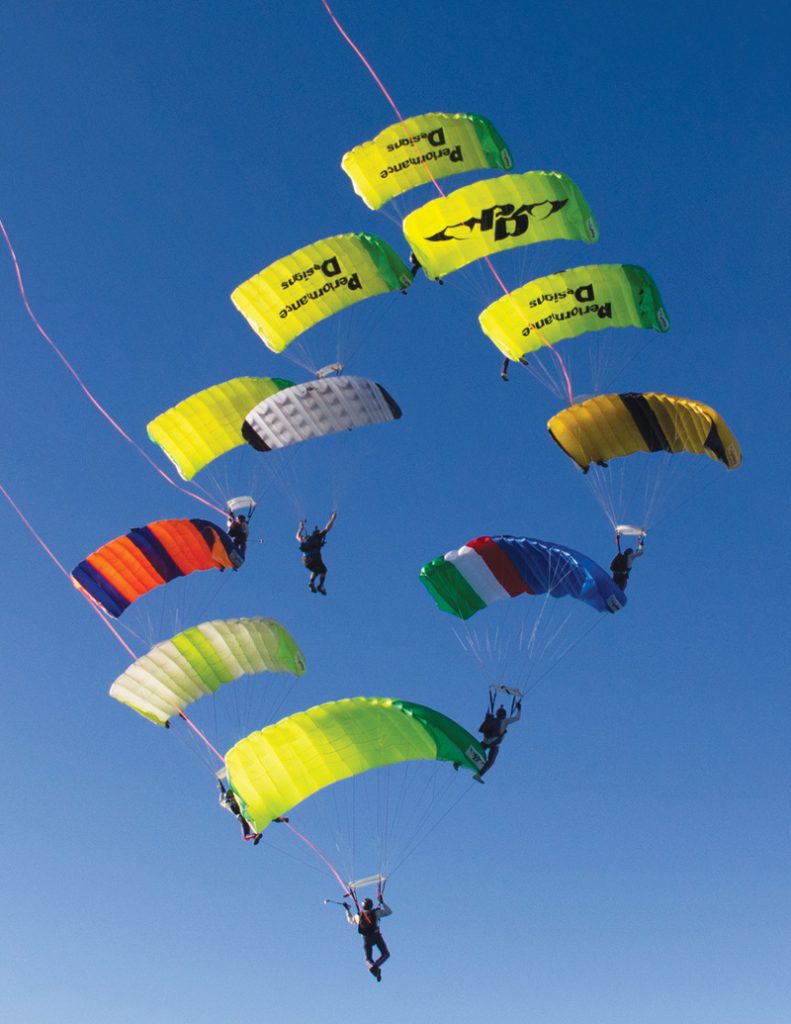 GREAT FOR
Large and small formation building
Beginning and intermediate canopy formation competition
Demonstration jumps
COMES WITH
Standard CF reinforcement on the nose
Mesh slider (only available in white)
600 Dacron lines